I'm on the way to Russia. Home of the helicopter, those little hats that sailors wear, and yoghurt.
It's also home of the $55 Visa. $57.50 if you count the train to the Russian Consulate.
My point is, we're not going to go. We're going to sit in the Russian Airport and we're going to wait here patiently for eight hours. Which, as you probably already know, is just about the right amount of time to watch You've Got Mail four times.
But, and I wouldn't wish this on Lucifer himself, there is no WiFi at this airport. Also, there are no cash points and no businesses that accept foreign cards. There are only so many things you can do at an airport that neglects to provide any of those services. This is all of them:
1. Go to the conveyor belt and approach someone who has some luggage but is waiting for more. Grab their suitcase and put it back on the conveyor belt. If they get annoyed, tell them it's your first time in an airport and you don't understand how the baggage carousel works.
2. Have a quick look around the airport and gather up someone from every country in the world and form a model U.N together. Discuss the Paris Climate Accord and how you could improve global trade.  The winner of the model U.N is the last person to leave for their flight. If they get annoyed, tell them that it's your first time at the U.N.
3. Get in a courtesy wheelchair. Wheel yourself around so you get priority boarding. As soon as you get past the Gate Attendant, stand up and start walking onto the plane. If they get annoyed, tell them that it's your first time in a wheelchair and you didn't know the rules.
4. Get an attendant to read out fun fake names over the intercom. Anita Man, Eric Shin, Matt Trustain are a few to get started with.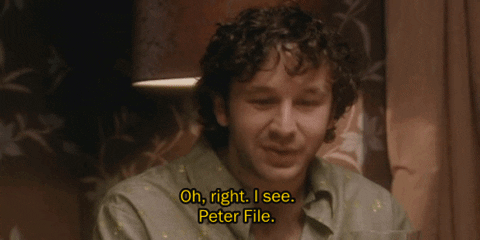 5. Slip a penny into a stranger's pocket right before he's about to go through the metal and see what happens.
6. Slip two pennies into your own pocket and see what happens to you.
7. Stand at the Arrivals Gate with a sign that says "Mr Clooney" and count the number of people who loiter around you. After that, use your sign to get unexpected benefits such as riding around in the little old people golf cart.
8. Play the Love Actually theme and do parkour. BRILLIANT parkour.